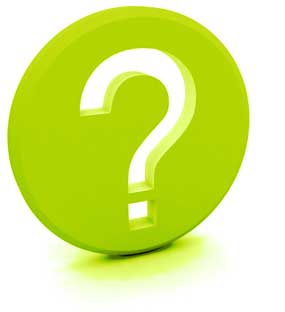 Our Rebounders
Shopping with Needak UK
Shipping
Returns
Warranty
Our Rebounders
Introduction
A rebounder is a trampoline that is made for use by one person at a time. It takes up roughly the same space as a small coffee table and is used as much for fitness as it is for fun. Unlike large trampolines a rebounder requires stiffer, higher quality components as it absorbs roughly four times the number of bounces per minute. The rebounder industry is relatively new but is becoming increasingly well-known for the many health benefits, affordability, and convenience a rebounder has to offer.

Safety and Use
Rebounders fill a unique spot in home gym equipment as they require very little maintenance, can be folded away or stored in the closet, and can be used by children, adults and the elderly. If utilized properly and safely (with the assistance of a stabilizing bar if necessary) it is unlikely anyone using one will cause themselves an injury. With proper supervision children can freely bounce on one just as they would their larger counterparts, and with the aid of a stabilizing bar an elderly person can slow walk or do light jumping in order to get a full workout at a level they are comfortable with.

Fitness and Training
For advanced exercises different approaches can lead to different results. A rebounder offers various degrees of intensity all depending on how the user wants to approach it. An athlete who wants a very hard workout may opt for the hard-bounce springs and add additional twists and movements in order to get a fuller workout. Someone looking to focus entirely on cardiovascular improvement may engage in half-bounces forcing them to bounce more often in order to jump start their heart rate. An all-round and general workout would be to engage in comfortable regular bounces which would work out the entire muscular system, burn fat, and improve cardio.

Soft-Bounce
The soft-bounce rebounder is perfect for most people. It accommodates persons who weigh up to 135 kilograms and can be used for all the purposes mentioned above. The soft-bounce rebounder is not recommended for individuals weighing over 135 kilograms.

Requirements for Use
A level base is strongly recommended to ensure the rebounder does not slip when in use. It can be used on almost any surface as long as the rubber leg tips do not slide. Users will generally bounce 30 to 70 centimetres above the rebounder at the most, and the rebounder mat is approximately 30 centimetres off the ground. This means that a ceiling height of at least 100 centimetres (1 metre) higher than the height of the user is required. For example, if someone was 180 centimetres tall, they would require a ceiling that is at least 280 centimetres high to ensure a safe bounce. Aside from the ceiling height and level surface, no other tools or environment are needed.

Assembly
The Needak rebounder comes fully assembled. The folding rebounder is delivered in its folded state. The replacement of springs or other components may require more than one person to ensure a safe and easy modification, but also requires no specialized tools aside from a set of pliers. To usage (how to open/close you rebounder), installation and repair instructions, please visit our
Installation Guides
for detailed instructions along with pictures.

Shopping with Needak UK
Your Needak UK Account
When you create an account with us, we store your e-mail address and shipping information. We do not store credit card information. Your order history is always available when you log in by going to your 'Account' page, which also provides tracking information (if available). You may request to have your account de-activated by contacting us, however this is generally unnecessary.

Shopping Experience
Shopping at Needak UK is easy and fun. Our user friendly system allows you to add your desired product to your cart with the click of a button and it immediately gets stored for your review when you're ready to checkout. If you change your mind, you can easily remove or change the quantities of items right on your cart page. The site is full of information on the rebounding and also has a blog & news section, user reviews, and much more. Take your time as you browse the site to experience all it has to offer.

Checkout Process
Once you have decided on your items and have added them to your cart, you will then proceed to the checkout process. This is done by clicking on the 'Cart' link at the top of the page and then the 'Check Out' button at the bottom of the 'My Cart' page. Next, we will ask you to log in or create an account by providing us your e-mail address and a password. If you don't already have a Needak UK account you will be prompted to create one so that only you have access to your order history. Once done, you will proceed to the shipping information page.
Your shipping information and e-mail address are necessary to fulfill sending you your order and notifying you of the progress. This also makes it easier for you to place future orders with us as your shipping information and e-mail address will then be stored with us.
Finally, you will choose a payment method and finalize your order, proceeding to the payment method of your choice. Once completed, unless there are any problems with your order, you will soon receive an e-mail from us informing you that your order has been received and sent for shipping.

Payment Methods
The vast majority of online shoppers use credit cards, and for increased security opt to pay using large companies that act as payment processors between customers and merchants. The advantage of using payment processors instead of giving your credit card information to every site you shop from reduces the risk of your sensitive information being distributed or stored by 3rd parties.
It is for this reason, as well as other added benefits, that we provide our customers a choice between the three largest payment processors in the world: Google Checkout, PayPal and Amazon Payments. All three payment methods use credit cards and it is dependant entirely on you, as the customer, to decide which you would prefer. We generally recommend Paypal as Paypal will process your payment in UKn dollars. Paypal is also the payment method most of our customers choose. Google Checkout and Amazon Payments process payments in US dollars only, so if you opt for either of those payment processors, please be aware your cart total will be converted to US dollars based on the currency exchange rate at the time of your purchase.

Safety and Security
Unlike normal web requests, all exchanges of information between your computer and that of any of our secured pages and payment processors is encrypted using advanced 128bit/256bit Secure Socket Layer (SSL) technology. This means any information you receive as well as send is first encrypted on the source end, sent to the receiver, and then decrypted. This is why SSL pages are sometimes slower than normal web requests as the encryption process is intensive.
You can differentiate between an SSL request and a normal web request by checking whether the website you are at starts with an 'https://' or an 'http://', the latter being a normal request and the first being secured. As 128bit/256bit SSL security has never been compromised in the history of online transactions, it is highly secure.
All the pages on Needak UK that collect or display your sensitive information are secured using SSL encryption.

Forgot my Password
If you have forgotten your password, please proceed to the password retrieval page and enter your email address. Your password will then be e-mailed to you which you can use to log in. If you continue to have problems, proceed to
contacting
us.

Commercial Purchases
If you are a gym or club looking to purchase our rebounders in bulk,
contact
us as we may be able to provide you discounted pricing based on certain minimums. Note that commercial pricing is only available for purchases of ten rebounders or more.

Taxes/Duties
The price you see on your final order confirmation page is the total amount you will be charged for delivery to your door. You will never be charged additional taxes or duties other than what is listed on your final confirmation page.

Shipping
Delivery Time
Once received, your order will be confirmed by our staff and then sent for shipping. It is generally shipped on the following day and will reach you within 2-10 business days. This timeline can vary based on various circumstances and is only an approximation.

Tracking Information
If available, your tracking information will be e-mailed to you and will also be posted in your 'Account' page under the status of your order. If you do not have tracking information and feel your order is taking an unreasonable amount of time to reach you, proceed to
contact
us. Note that in certain situations, it may take up to 10 days to receive your shipment.

Signature Confirmation
All rebounder orders require signature confirmation by the receiving party. Packages cannot be left at addresses unattended. If you are unable to be present when delivery is attempted, you can pick up your order at the nearest carrier depot.

Shipping Carriers
Our carrier of choice is usually UK Post.

Wrong Address/Not Accepted/Receiver Unavailable
If our carrier attempts delivery and is not able to successfully do so, your order will be returned to us. If this occurs, you will be contacted regarding your order. If it is determined that the mistake was on our part or the part of our carrier, we will re-attempt delivery at our cost. Otherwise re-delivery may be requested at the customer's expense. If the customer is unreachable or no longer wishes to receive the order, it will be treated as a return and will be subject to our re-stocking fee. Note that all our carriers make several attempts prior to returning any orders.

Returns
14 Day Returns
If you are unsatisfied in any way with your rebounder you may return it to us for a full refund minus shipping within thirty days. If your item arrives defective you must
contact
us as soon as possible. Note that all returned rebounders must be brand-new and in un-used condition.

Return Process
If you have received your rebounder and wish to return it, you must first
contact
us to receive a return authorization. Once confirmed, we will provide you a return address to ship the rebounder to. Once received, inspected and re-stocked by us, you will automatically be refunded your full purchase amount minus shipping and our 10% re-stocking fee. If the rebounder arrives in damaged or used condition, you may be charged a higher re-stocking fee. If this situation arises, you will be contacted.

Order Cancellation
You may cancel your order at any time prior to it being sent for shipping. If cancelled within this time-frame you will receive a full refund. After this period all cancellations will be treated as returns.

Promotional Coupons
If you received a promotional gift certificate with your purchase, the amount of the gift certificate will be deducted from your refund. Gift certificates, including unused certificates, are non-refundable.

Warranty
Limited 6-month Warranty
For residential use, every Needak rebounder comes with a limited local 6-month warranty. The warranty covers most components, including the frame, the frame hinges, platform pins, leg tubes, the mat, mat cleats, spring pins, springs, leg tips and leg springs.
You are also covered under Needak Manufacturing's default limited lifetime warranty. This, however, does not cover shipping to and from UK, as Needak Manufacturing only provides warranty services to the Americas. Needak Manufacturing's warranty terms are:
For residential use, every Needak rebounder comes with a limited lifetime warranty. The warranty covers the frame for the lifetime of use, along with the frame hinges, platform pins and leg tubes. In addition to this, the mat, mat cleats and spring pins have a five year warranty, and the springs, leg tips and leg springs come with a two year warranty.
For commercial use, the frame and frame hinges have a five year warranty, the mat comes with a two year warranty, and everything else has a one year warranty.

Replacement Parts
While under warranty, you will receive replacement parts still covered free of charge. Outside of the warranty, or if you wish to keep spares, most of the parts you need to keep your rebounder optimally functional can be found in our Parts & Repair section of the Needak Store.
If well maintained, your Needak rebounder will last for a large number of years (4+) without the need of any repair or replacement parts. For usage, installation and repair instructions, please visit our
Installation Guides
for detailed instructions along with pictures.

Rebounder Registration
We recommend all new customers register their rebounder with Needak Manufacturing LLC once they receive their order. This is so that your serial number is attached to your name, e-mail and address and ensures that if a warranty issue should occur, you will be covered quickly and painlessly. You may register with Needak Manufacturing LLC through their
rebounder registration
page.

Warranty Redemption Process
If any component of your rebounder should fail or break within its warranty period, you are fully covered for a replacement of that component. To redeem your coverage, you must have your rebounder registered with Needak UK or have your serial number handy. Once ready, contact us with your information. From there, you will jointly work out whether your rebounder needs to be sent in for service or if parts can be shipped out to you. Rebounders almost never need to be sent in for repair as most of the components are personally serviceable.
If you are not covered by our local warranty but are covered by Needak Manufacturing's limited lifetime warranty, e-mail Needak Manufacturing LLC at with your information. Please note that you will have to cover the cost of all shipping to and from the US for any warranty claims with Needak Manufacturing.