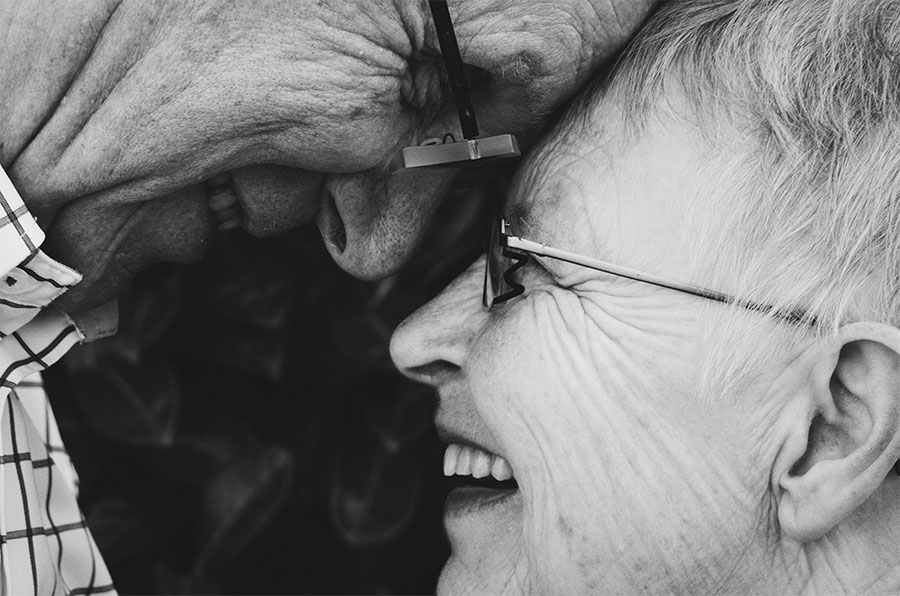 One wonderful thing about the Needak Rebounder is its versatility. If you are a traveling athlete that requires an intense, full body workout, triggering a sweat quickly and safely, then perhaps a hard bounce, folding rebounder is the perfect tool for you. It offers a stiffer bounce, is portable, and has the same stable and secured platform that our non-folding rebounders have.

However, if you are a senior, or someone caring for one, then the Needak may be even more of a godsend. Coupled with the Needak stabilizing bar, the soft bounce rebounder is an extremely popular fitness device used by seniors all over the country.

There is a stigma associated to any new investment, and especially one you cannot test beforehand. There is the fear that the platform will not be stable enough, or your knees will hurt, or it will be too difficult to maintain balance while using the rebounder. These are all legitimate, important concerns, and here we're going to try to explain some of the benefits the Needak Rebounder can provide to seniors or the elderly, and how useful it can be to provide long term support for a large number of issues.

Improving Balance

As opposed to making it worse, one of the greatest benefits those over 65 can enjoy while using a rebounder is the slow and steady improvement of their balance. The Needak Rebounder achieves this in a few ways:

1) Stepping on and off the rebounder, slowly and steadily, forces the coordination of a large number of muscles in the lower half. Without even knowing it, over the long term this improves balance, core strength, and coordination so stairs and other awkward methods of locomotion are more easily navigated. In fact, this is in and of itself once of the many exercises seniors can use the rebounder for - getting on and off it over and over. Due to the extremely malleable and soft mat surface, it is a low impact exercise as compared to stairs, and protects the knees from unnecessary wear.

2) Slowly walking on the rebounder forces the body to counter the gentle instability of the mat surface, forcing muscles in the thighs, back, and legs to all work together to maintain a stead, vertical position. It provides almost imperceptible wavering with every step, making it a safe and controlled way to slowly improve vertical muscle coordination.

3) Much of the balance we sustain on a daily basis is the result of a synchronization between our brains and our muscles. Using a Needak on a daily basis keeps our body's lines of communication open and fresh, forcing a synchronization between our eyes, brain, and our muscles. So while an elderly individual may walk gently and casually on the rebounding surface, they will not realize that every second spent on it is resulting in maintaining a coordinated effort between the eyes, brain, and their bodies to maintain balance. This maintains itself even after they get off the rebounder and trains longevity in this regard.

Increasing Blood Circulation

As we eat, exercise, and breathe, the body accumulates waste products in various parts of the body. These slowly build up over time due to stagnancy and begin to suffocate our ability to operate at an optimal level. They can affect hormones, energy levels, insulin resistance, even mood. The great cleanser, of course, is our own bodies. But in order to facilitate this, the body needs to get blood to every little nook and cranny in order to maximize circulation and minimize stagnancy.

Before rebounding, there was no direct way to increase blood circulation and flush out toxins in one composite exercise. However, with the Needak Rebounder, this is achieved.

What happens when you use a rebounder, whether you be bouncing or gently walking, is you sink slightly with every step, then are pushed up by the tough piano wire springs. As this happens, every muscle in your body is forced to compensate for gravity. This initiates a request for energy, which is provided by blood. So, in essence, every time a senior takes a step on a Needak Rebounder, they are forcing nearly every muscle in their body to request blood. This serves to bring new, fresh oxygenated blood to different areas of the body, even areas that would otherwise rarely get any real blood circulation.

This effect cannot be understated - even spots like your neck, feet, thighs, arms, chest and back - they all are forced to compensate for gravity in a way no other exercise can provide. And this is all accomplished in a low impact exercise in the comfort of your own home, in front of a television or listening to music. As new blood gets to different muscles, that nagging soreness or pain can often reduce or subside completely. Over time, the pathways for circulation increase in a more permanent way, and you then have a body that is truly recovering from years of stagnation.

Reduce Insulin Resistance, increase Insulin Sensitivity

Typically underexplored, insulin resistance contributes to a host of health issues, including weight gain, low energy levels, and diabetes. By using a rebounder on a daily basis, an elderly person can actively increase their insulin resistance through full body muscle toning, increased blood circulation, and the slow and steady reduction in stored lipids. By staying active in a low-impact manner, the body produces less insulin and more glucagon, forcing the muscles to absorb more of the blood glucose, increasing their sensitivity to both protein and carbohydrates.

The end result? When you eat, less of it goes towards fat, more of it goes towards muscle, and you are more likely to maintain steady energy levels rather than ones that fluctuate more dramatically, making you suddenly sleepy or weary.

Muscle Toning, Fat Loss

By fighting gravity in a low impact exercise repeatedly, the body naturally burns through stored glycogen in a steady manner. This forces the body to use stored fat for energy, and also places increased demands on muscles, forcing them to tone and strengthen. In fact, slow, low impact exercises like rebounding are more effective at burning stored fat than more intense exercises such as jogging because the body prefers burning fat only when the exercise is low intensity. At high intensity exercises the body may also burn muscle, which is undesirable.

Toxin Release

As with blood circulation, one known effect of rebounding is the natural pumping and flushing of the lymph nodes. The lymph nodes are natural body 'filters' that serve to flush out waste from the body. This system is rarely flushed or triggered naturally, and so the process of rebounding actually serves to stimulate this process. Doing this on a daily basis serves to reduce the build-up of waste products in the body and encourages the expelling of this through sweat and going to the bathroom.

And finally, a Sense of Independence

It is very difficult as a senior or elderly person to feel weaker as time progresses, perhaps requiring assistance or help in circumstances that may not have been issues during youth. This can be depressing, lead to frustration, and reduce an overall sense of well-being.

A Needak Rebounder provides every senior the opportunity to, of their own free will, get up and exercise without the need of anyone else's permission or assistance, in the comfort of their own home. It is something they can do on a daily basis to truly feel empowered, as they are not facetiously improving their health, but in actuality achieving this. Coupled with the stabilizing bar, a Needak can become a happy companion to every senior's daily life. Many of our users report rebounding every morning so that for the rest of the day they feel accomplished, then rebound again at night so they feel more able to sleep restfully.

The rebounder becomes one of those exercise tools that an elderly individual can look forward to using at their leisure, and rely upon for empowerment.

We at Needak always aim to provide a sustainable, high quality product that empowers individuals and promotes positive life experiences. All of the members of the Needak.com team are passionate about health, and it is for this reason we choose to create informative topics such as these to encourage positive life changes.

If you are an elderly individual, or are seeking to improve the life of a loved one, the Needak Rebounder is a proven fitness device that is sure to make anyone's day a bit brighter.

If you have any other questions about the Needak Rebounder, or Needak.com, please let us know. Also please remember that though we do our best to provide health information on rebounding, the information here is supplementary and cannot replace the advice of your health practitioner.